TMZ  TROQUELADORAS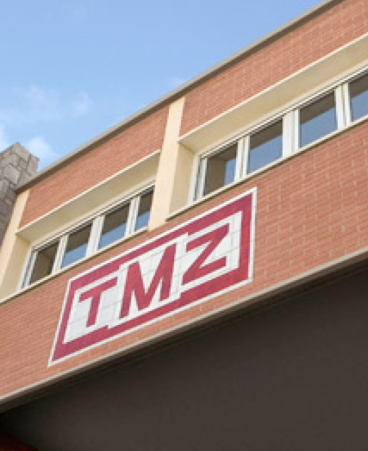 TMZ Troqueladoras S.L. was created in 1.939, as a family-owned company, dedicated to the production of machinery for the graphic arts industry. Since 1.965 we design and manufacture automatic diecutters and hand fed platens using our own technology.
During these years, our TMZ diecutting machines have maintained a constant technical evolution. We have always kept in mind the idea of improving the relationship quality-price-performance.
In 1.991, we included in our manufacturing program the full stripping devices, with a quick, effective and very reliable system that guarantees a high productivity.
In order to meet every customer's requirements, we have developed a wide range of diecutting machines available in many different formats. The automatic models combine different feeding and delivery systems and offer many options, so that it is possible to get a tailored machine. In this way, we can get the maximum performance when running different materials and jobs.
As a result of the above, the TMZ Diecutters have been installed all over the world and our trade mark enjoys of great prestige.
It is important to emphasize that these machines are entirely manufactured in our facilities of Zaragoza (Spain), employing skilled manpower. The use of European materials and first class components, together with our long experience, allow keeping the high quality level and the performance of our TMZ diecutters.
Our competitive prices and our Post-sale service, which guarantees a quick and effective assistance by a specialized team, make the TMZ machines a very profitable option.
Timeline of technological evolution: