AUTOMATIC DIE CUTTING MACHINES
PUZZLES AND BOARD GAMES
AUTOMATIC DIE CUTTING MACHINES
PUZZLES AND BOARD GAMES
AUTOMATIC DIE CUTTING MACHINES
PUZZLES AND BOARD GAMES
AUTOMATIC DIE CUTTING MACHINES
PUZZLES AND BOARD GAMES
Automatic feeder for compact material processing.
Table for precise front and lateral registration of both sides by laser photocells.
Double sheet detector.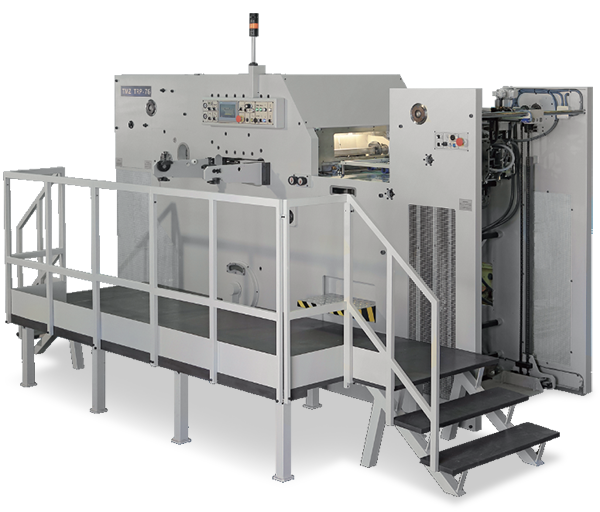 Technical Characteristics: The formats range from 56 x 76 cm to 76 x 106 cm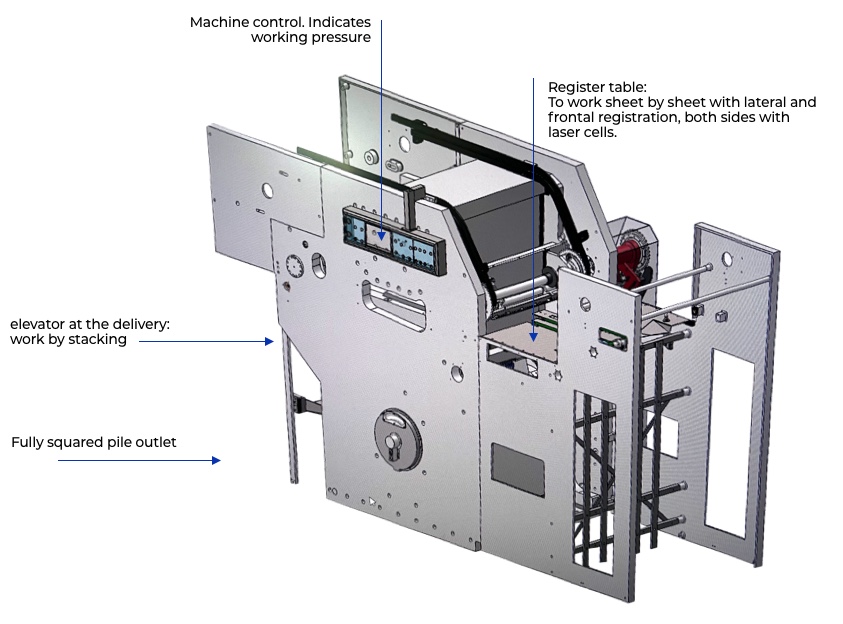 Technical specifications:

Special Machine for Puzzles:
Maximum sheet format: 56×76 cm.
Minimum sheet format: 25×25 cm.
Maximum die-cut format: 54×74 cm.
Clamp margin: 0mm.
Maximum speed: 2850 g/h.
Maximum total pressure: 800 tm.

Machine for light puzzles and board games:
Machine for light puzzles and board games:
Maximum sheet format: 76×106 cm.
Minimum sheet format: 25×25 cm.
Maximum die-cut format: 75×105 cm.
Clamp margin: 0mm.
Maximum speed: 5800 g/h.
Maximum total pressure: 400 tm